Forkbeard Beard Oil
£

4.99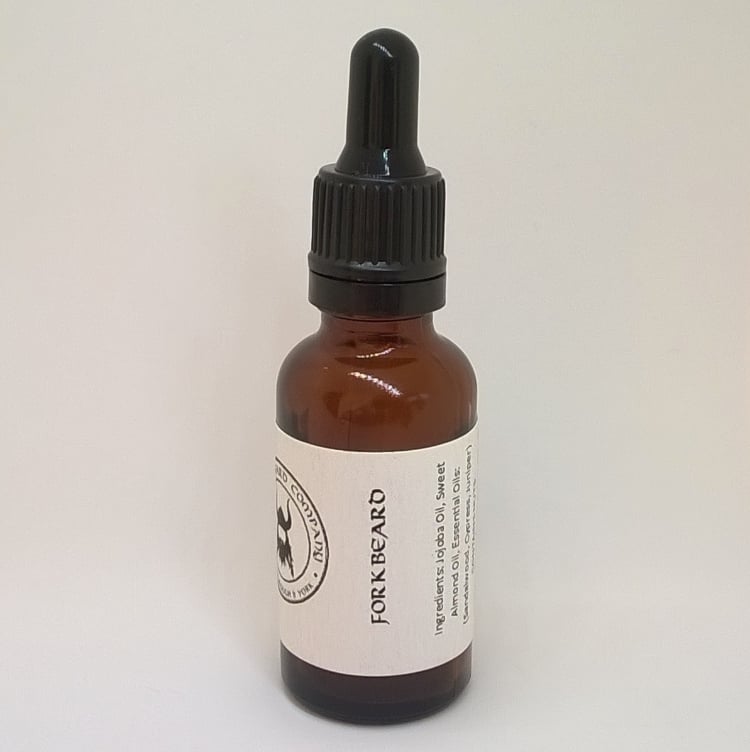 Calming, rich and aromatic sandalwood has been blended with sweet, crisp, zingy juniper with a dash of fresh, woody cypress. Forkbeard's reign may have been short-lived but we guarantee our tribute to this often over-looked Viking king will be more memorable.
Son of King Harald Bluetooth of Denmark and father of Canut, Sweyn Forkbeard goes down in history as as the nation's shortest reigning monarch. In the summer of 1013, accompanied by his son Canut (Canute), he arrived on our shores with a substantial fleet and army on the east coast. They sailed up the River Humber and established a base at our hometown - the inland port of Gainsborough on the River Trent.
Known as Tiugeskaeg or 'Forkbeard' due to his long, cleft beard, he was declared king on Christmas Day 1013 with Gainsborough as the capital.
Forkbeard died on 3rd of February 1014 having ruled for just five weeks.
100% natural ingredients.
Sweet Almond Oil, Jojoba Oil. Essential Oils: Sandalwood, Cypress, Juniper.
Beware: contains traces of nuts.